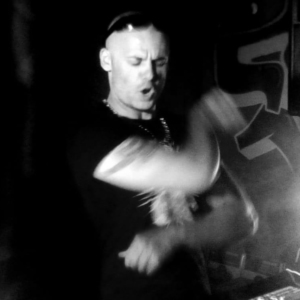 Hey Techno Warriors, I'm BlackSeal Aka MND. I was born 1991, Hungary. I started listen Hardtechno when I was 14 but finished at the age of 19. Something happened with me after I have been in a different type of techno party. My mind changed completely and I started listen slower music what was still full with energy. Then I find my real lifeform: The Underground, Massive, Pounding, Driving & Dark World But BlackSeal is an other face to myself. I support the Industrial Philharmonics Record label and The Battle Audio Records. My goal is to find new artists who knows the New generation of Dark Techno & also to find young producers who make EPs for Industrial Philharmonics. Sometimes I make sets myself, maybe you have listened them. My first podcast was in the Art Style: Techno Magazin, the series was called: Dark Side of Music. I check tracks, collect them and make banging techno! I use Traktor Dj and Korg Nano Kontrol2 which actually I really like !About my Set's typical are dynamic & Massive witch temps are about 128-135 bpm . If you haven't listend any set's of my check out on Youtube or Soundcloud.
My favorite Records like : Pragmatik Records, Black Beats Records, Dark Celebrate Records, NGRecords, Elektrax Records, Ex-tract Records,
RavenCroft Records, Gobsmacked Records, Oxytec Rcords.
Favorit Dj's are : Klaudia Gawlas, Spiros Kaolumenos , Stevie Wilson, A.Paul Matt Muss , Manuel Orf (Viper XXL), Jan Flack, Kevin Wesph Strobetec, Subchain , Michael Schwarz, Paralytic, Kai Pattenberg and many more!
Wish you all the Best to all who love Techno!
Peace!